Frequently Asked Marketing Questions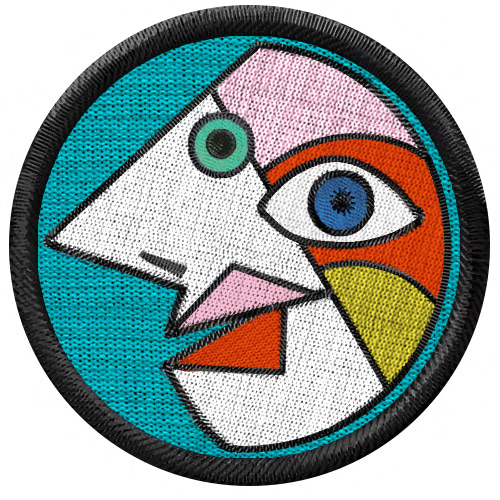 What's the quickest way to get your brand out into the marketplace?
When you launch a new company, there are three elements that you need in order to ensure that your brand is properly represented.
These are:
1. Your name
2. Your domain (website)
3. Your logo
Once you get your company named, your website launched, and your logo designed, we recommend everyone establish a social media presence across Facebook and Twitter.
Other accounts worth considering:


• If you sell consumer goods, you should also launch an Instagram account.
• If you sell to other businesses, then you should get listed on Linkedin.
• If you sell to Generation Z, you should get a Snapchat.


In the case of Facebook, most organizations should establish their own Facebook page. This will be required if you take out any Facebook ads. Alternately, if you rely on personal relationships to find you new clients, you may wish to just use your personal Facebook account as opposed to maintaining a separate page.


On the Twitter side, you'll want to create a personal Twitter account and use it to promote your business; share relevant tips, tricks, and articles; and tell your story in a consistent way.


If you already have a Twitter account that is not solely dedicated to your business, consider establishing a separate dedicated account.
From there, brand is a matter of communicating in a consistent voice. That is the key.


Here's a hint, though: the consistent voice you should communicate in is your voice. Are you casual and friendly with your clients? Or are you professional and non-nonsense? Whether communicating on your website or your social media channels, try to write as you speak. Your voice is your brand.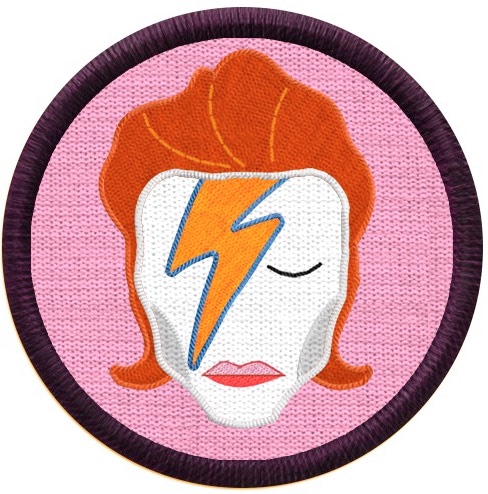 How do you find your niche audience?
There are two reasons why knowing your audience is important.
First, knowing your audience gives you a much deeper insight into what kinds of content you should create for them. Second, it ensures your ads stay relevant and in front of the right people.
Say you teach cooking classes. Your marketing approach will be very different depending on whether you're trying to reach 40-somethings mom who needs weeknight dinner ideas or couples looking for a fun date night idea.
The best way to find your niche audience is to look at your existing clients. Who do you work with most often? Are there any patterns? Consider all demographics from age to gender to income levels, etc. The more precisely you can pin down your existing client-base, the easier it will be to go out into the marketplace and find similar people.
Sometimes, new companies will retain us when they need help finding their audience. In this case, we turn to online advertising to conduct research. Paid advertising is a powerful research tool because Google and Facebook use sophisticated algorithms to easily and automatically narrow your audience for you. Let their complex systems do the targeting for you!
Simply, narrow your ads to the geographic region you serve and those platforms can automatically filter and find you your tribe.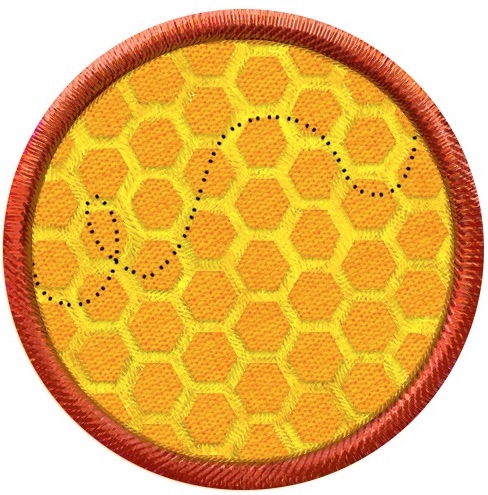 How can I maintain a loyal customer base?
In our experience, brands that garner a high level of loyalty are fun to work with, deliver an excellent product, and give a lot of information (and other freebies) away for free.
The takeaway here is to constantly challenge yourself to go above and beyond, to deliver freebies, tease bonuses, and give out exclusives to your customers throughout your relationship with them. Handwritten thank you cards. Client-appreciation Christmas parties. Free seminars. These are all strategies that communicate to those you serve that you're in it for them.
We see this most often in the form of blog posts like this one (but also in other content forms such as video, infographics, and/or little quizzes that people can take on your website).
Consistently, giving away free information (is an effective strategy because it allows you to establish your subject matter expertise and nurture the bonds you have with your audience. Every time you send them a new helpful guide, you are keeping your brand fresh in their minds and garnering even more loyalty.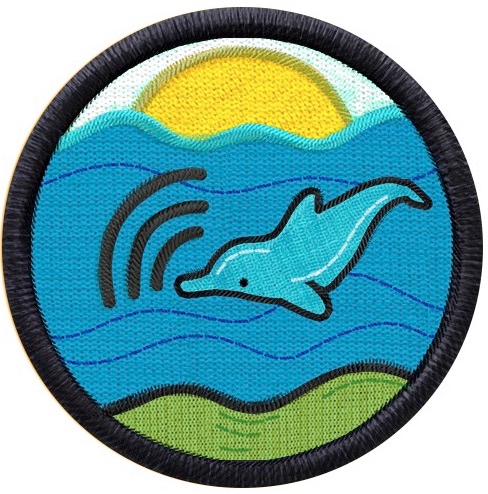 With all the various social media platforms currently available, which ones should I focus on for maximum exposure?
Every social media platform has its positives and negatives but the basic rule of thumb is that you need to go where your clients are. Most people are on big platforms like Facebook or Twitter so you should start there. But if your business is particularly niche, consider joining the communities where your customers spend their time. For example, a business that serves immigrants in LA's Koreatown would want to seek out local Korean-language message boards.
 
Here's the basic breakdown:
| | | |
| --- | --- | --- |
| Platform | Who's It Good For | Who It Might Not Work For |
| Facebook | Most everyone. | Companies that sell to very niche businesses. |
| Twitter | Most everyone. | Companies that sell to very niche businesses. |
| Instagram | Companies that sell physical items such as clothing, food, houses, etc. Companies that sell experiences such as vacations, whitewater rafting trips. | Medical professionals, coaches, service providers and online services. |
| Linkedin | Companies that sell to other businesses. | Small companies or companies that primarily sell to consumers. |
| Snapchat | Companies that market to those who are under 30. | Companies that market to those who are over 30. |
The goal of social media is to drive people to your website. So, our advice is to mainly use it to distribute your announcements, articles, and other on-site content. Occasionally, you can share an article that was posted on a different website but you should know that this rarely leads to new business.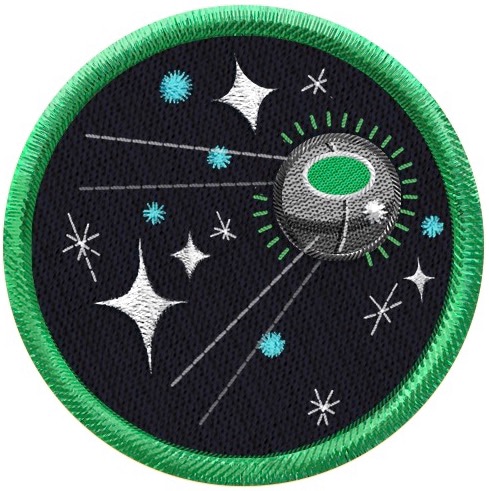 How do I use analytics to grow my business?
Oh, boy! This is a very in-depth question. One we are going to spend an entire lesson (or two) on during our Small Business Marketing Masterclass.
The framing of this question is exactly correct. Analytics should be used as tools to help you gain greater insight into how your audience is finding — and ultimately using — your website.
For a quick and dirty answer to this question, We'd like to refer you to this blog post from Zapier. They cover five ways to use analytics to grow your business.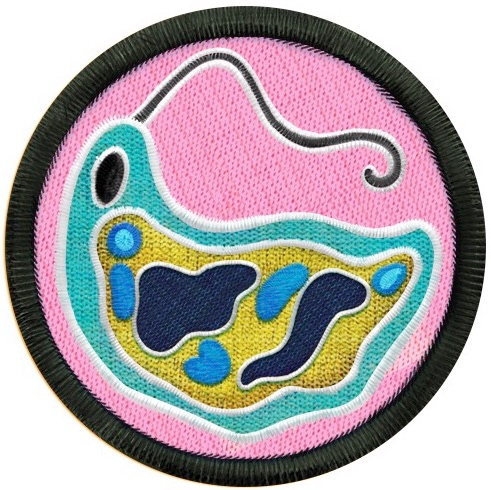 How can I easily measure analytics? What should I measure?
The easiest way to measure analytics is to install a free tool called Hotjar. Hotjar is most famous for creating on-site recordings so you can watch videos of your users scrolling through your website, which is good if you are looking to make your website more user-friendly. Beyond these videos, however, Hotjar has a suite of tools that we use all the time.
After signing up for the platform, you will need to install a code onto your site and configure a couple tools. The two main tools we use are FORM ANALYSIS and HEATMAPS. For extra credit, you can configure the CONVERSION FUNNEL widget but it's slightly more complex.
In any case, these tools are super useful because they allow you to see how the traffic on your website is leading to a new customer. By tracking whether a visitor fills out a form or moves through your site exactly as planned, you'll know whether your marketing funnels are working and if you need to make any changes.
This insight tends to be much more relevant than, say, looking at Google Analytics — especially for the beginner.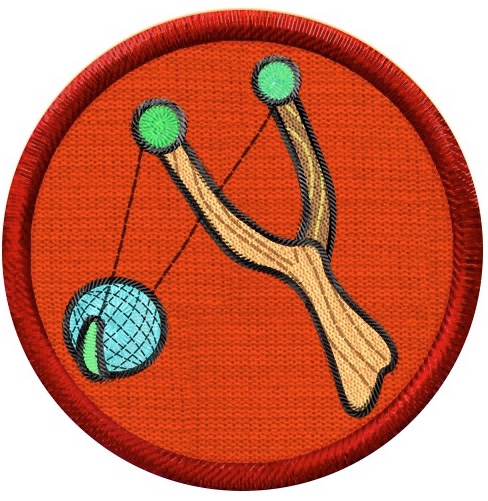 Why should I send my paid traffic to a landing page instead of a homepage?
Imagine you're at a car dealership. A dealer comes up to you and says, "Hello! Guess what? XYZ AMAZING NEW CAR is 50% off today only. Would you like to take a look at it?" You think about the offer. 50% off is a hell of a deal, right? And so you say, "Sure, I'd love to take a look it."
 
Now at this point, the dealer can do one of two things:
 
1. He can walk you straight over to the car he just told you about.

or...

2. He can gesture vaguely at the entire car lot and invite you to have a look around.

That's the difference between a landing page and a homepage. A landing page delivers the prospect exactly to the offer you just told them about. A homepage does nothing.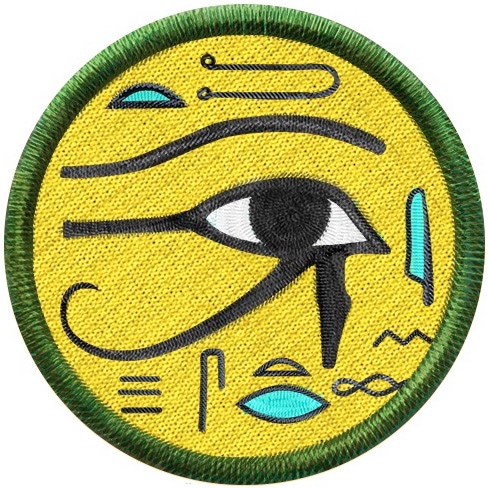 How do I configure ads to target the right audience?
We cover this in great detail in most of our courses. But the short answer is, you don't. A better strategy is to install a Facebook pixel onto your website, set your one-site ad goals (like filling out a form, booking a demo, or buying a product), and let Facebook's sophisticated advertising algorithms automatically find the audience that will allow you to achieve your goals.
As you may have gathered, this can quickly get complex. For those who would like to dive in, here is a good resource.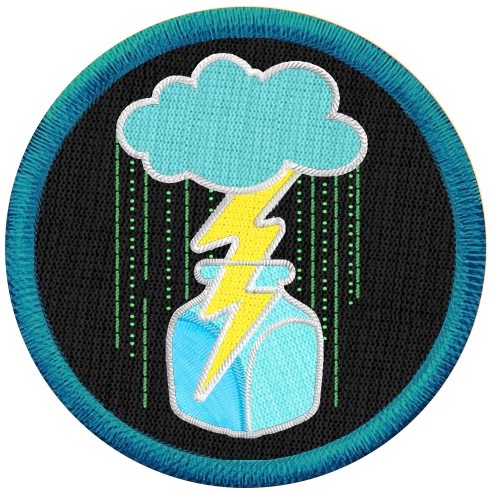 Which digital marketing tools are best to stay top of mind?
Without a doubt, the best tool is email marketing.
 
While there's been a lot of emphasis on building your social media following in the last decade, email remains the most powerful because, well, you own your list. Forever.

By contrast, Facebook is always changing its rules. At first, you could post something to your business page and reach most of your audience. Now, you have to pay to boost your post and get it in front of your whole audience.

For the last 15 years, companies have invested thousands in growing their Facebook following — and now they can't communicate with them without paying a ransom to Zuckerberg.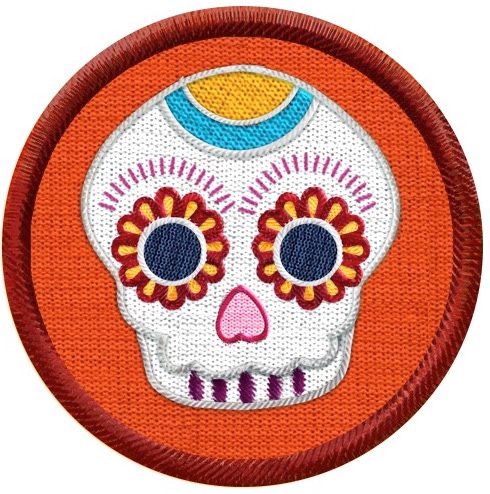 Which email marketing tools do you recommend?
For email marketing, most people use MailChimp because it's pretty cheap when your list is small. MailChimp is best for time-sensitive communication, such as announcing an event, sale, or new listing.
 
Our favorite email marketing tool, however, is Lemlist. Lemlist allows you to build email sequences that anyone can join at any time. That way, if you have, a sequence of emails that share six different articles, your followers will get the whole sequence regardless of when they sign up for your newsletter.
 
This is great for small teams  (or solopreneurs) because it means that when you take time out of your busy schedule to write something, everyone on your list will get to read it.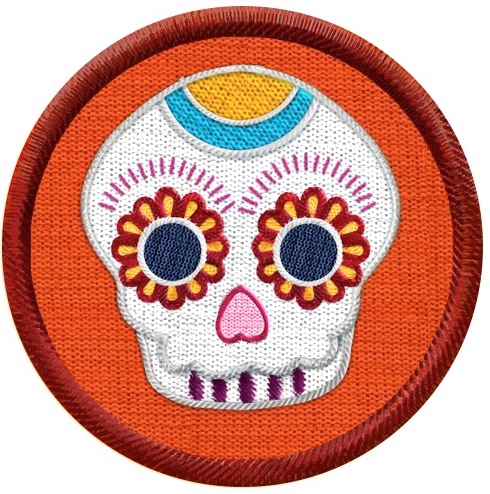 What's a call-to-action and how should I use them?
Call to Actions (C2As) are the part of your marketing communication where you tell your audience to take the next step in the sales process. As consumers, we get instructions like these all the time from ads. ACT NOW, CALL TODAY, and TRY OUR NEW SHAMROCK SHAKE are all examples of C2As.
 
C2As are an essential part of marketing communication and you should use them across your channels. In an email, you may ask the reader to "CLICK HERE TO READ THE ARTICLE". On your website, you may tell them to "SCHEDULE A DEMO." On social media, you may ask your audience to "LIKE THIS POST" or "CLICK TO SUBSCRIBE". When we're conducting a marketing funnel audit, we're always checking for C2As.

For an example of a Call to Action, scroll to the bottom of this page.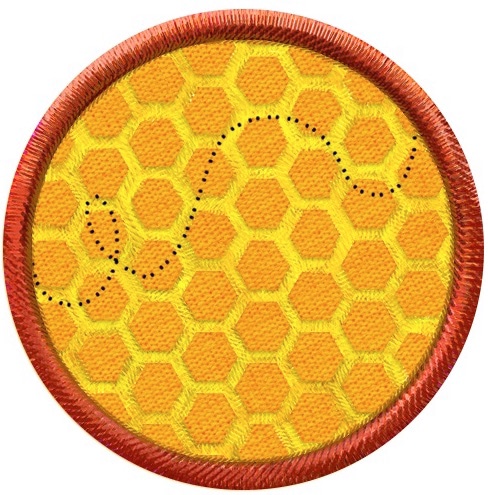 How do I get new clients?
There are hundreds of ways to get new clients from going to local networking events to creating and sharing free content. The bottom line is that you must consistently do something to grow your business. (Here are 33 ideas.)
 
When we advise clients on getting new clients, the strategy we build usually orients around those efforts that will continue to pay dividends over time. Adding an excellent piece of relevant content to your website is a good example of this. Create a video once and people all over the world can see it thousands of times.
 
More broadly, digital marketing exists because it is an extremely powerful way to find new clients. Most digital marketing campaigns guide prospects down a similar conversation path, one that teaches them to trust you and maybe take a gamble on buying something from you.
 
Here are the steps:

A paid ad campaign leads to a lead magnet page.
Once on the lead magnet page, a prospect gives their email address to access some exclusive content (like an ebook or a video).
Once the prospect shares their email, they get access to the originally advertised content.
Now the prospect is on your email list. Over the coming weeks, the prospect receives additional (friendly) emails, in which you continue to give stuff away for free. If you're an author, you can share out chapters of your book. If you're a dentist, you can share out tips for keeping your teeth white. Try to be creative and answer the questions your clients ask you all the time. You shouldn't ask for a sale too early in the process. Try to give lots and lots away first.
At the end of this email campaign, invite the prospect to take the next step in the sales funnel. Usually, this means scheduling a consultation, booking a demo, or trying something at a discount ($99 teeth cleaning, half-off any appetizer, a free seminar on small business taxes, etc.)
You can read more about the marketing funnel here.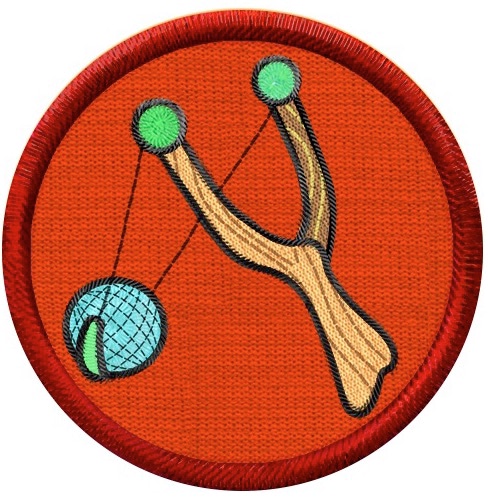 What are some specific things I can do in the next 30 days to generate a sale?
Generally speaking, the two fastest ways you can use digital marketing to generate revenue are to (a) take out an ad and (b) have a flash sale. Either of these can usually lead to a sale within 30 days.
 
If you're looking to get a sale from scratch, one trick I've seen work really well is to host a seminar. Reach out to your network or local community groups, letting them know that you are going to be hosting a free class to educate prospects about something related to your business. If you're a coffee shop, host a tasting. If you are an estate planner, host a free Q&A. If you're a doctor, teach something about health and wellness.
 
The goal is to get people to gather in a single space so you can teach them everything they need to know about that particular topic. This is such an effective strategy, I have clients who host such seminars multiple times per year just to generate new leads.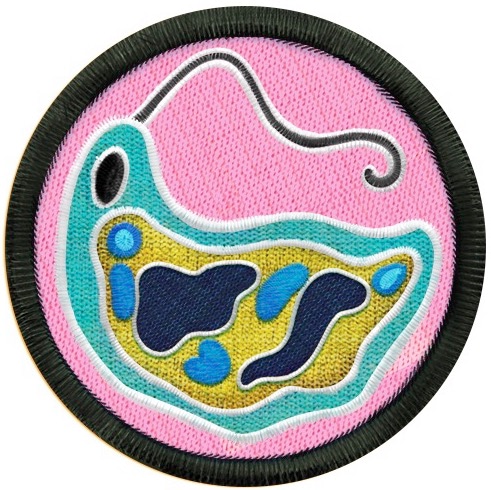 If I only had a few hours per week to spend on marketing, how should I spend my time?
The best way to structure the time you spend on marketing is to focus on building out (and then stitching together) specific marketing funnels, step-by-step.
 
Inexperienced marketers tend to pursue a lot of different kinds of marketing without really thinking through how one step in the sales process naturally leads to the next — and ultimately leads to a demo, sale, or new client.
 
For example, if you maintain an Instagram account, have you thought through the process by which your followers become clients? Most people will say that after finding you on Insta, they'll go check out your website. Okay. Fine. But now that they are on your website what do you want them to do next? What's the next step? Pick up the phone to call you? Schedule a demo? Read a piece of exciting content?
When structuring your time (and your marketing efforts), start by plotting each step that your cilents will need to go through to become customers and then make sure that you've got something at each step that (a) establishes trust and then (b) tells them to take the next step.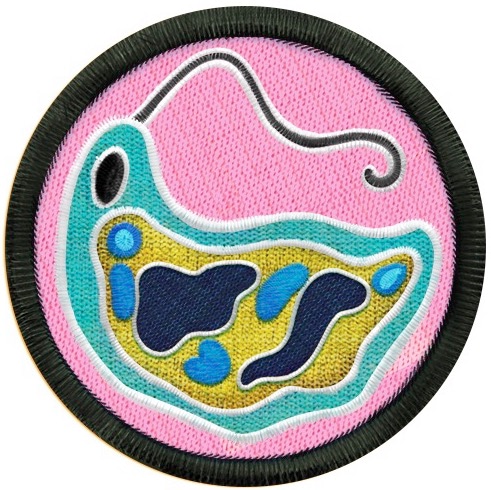 When it comes to marketing, what is the most important thing to keep in mind?
We always tell our clients that the greatest predictor of marketing success is consistency. You must consistently show your audience how smart and generous you are by giving away free information that helps them become more informed members of your community. Consistency is key across all aspects of marketing, from maintaining a social media presence to keeping a blog.
 
This doesn't mean that you have to do everything. In fact, I usually advise our clients against trying to do everything. You don't want to spread yourself too thin. A good, basic strategy is to add a few hundred words to your blog each week and share a post or two across the major social media channels that you maintain.
Then, once you get in a habit of doing those two things, you can do more as time allows.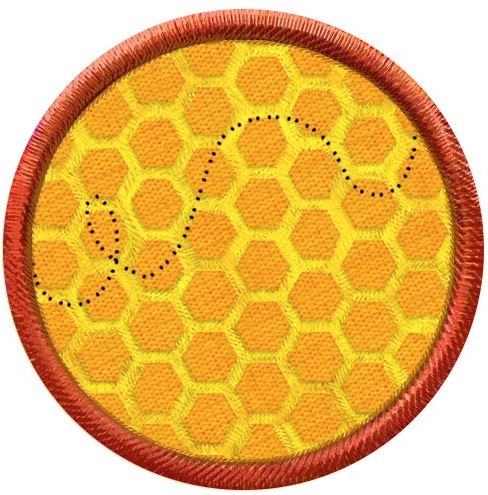 When should I move my outsourced marketing team in-house?
The answer to this question varies, depending on your goals, your financing, and the current growth of your company.
 
We usually recommend companies transition when they have an annual marketing budget of at least $100K. Once you decide to pull the trigger, be prepared to transition slowly. You want to make sure that the agencies you've retained are supporting your new team and ensuring a smooth hand-off.
 
Your first marketing hire should be a generalist with several years of experience. Entry-level marketers are cheaper but they won't have the experience to handle the full scope of the business's demand generation efforts on their own.
 
All marketing teams should be profitable so be sure to pay attention to the numbers to ensure that your investment in finding new customers is actually helping you to grow your business.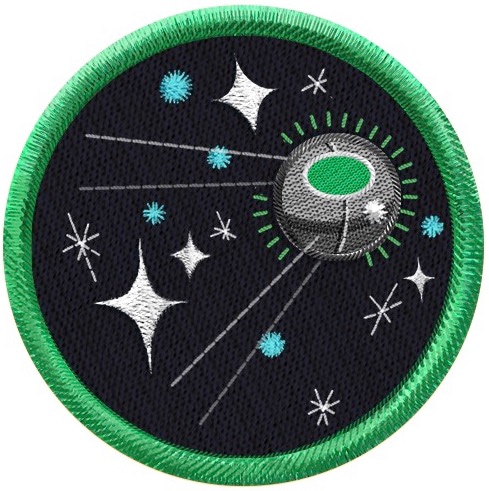 If I'm putting together a small marketing team, who do I need?
Again, the answer to this question varies depending on your goals, your financing, and the current growth of your company. When building out a small marketing team, make sure that the group can do all of these things:
 
In a three-person team this may mean someone focuses on:
Content, design, and on-page messaging.

Ads, analytics, infrastructure, and ops.

Demand Generation, landing pages, and marketing funnels.



In a five-person team, this may mean someone focuses on:
 
Content creation and on-page messaging.

Design and branding.

Ads

Web development, analytics, and marketing operations.

Marketing funnels and customer acquisition.




By the way, we never recommend that you hire a social media person. Your content and design team should be able to handle that aspect. I know social media is the channel that gets the most visibility but it is a super-weak channel and shouldn't take up too much of your team or their time.